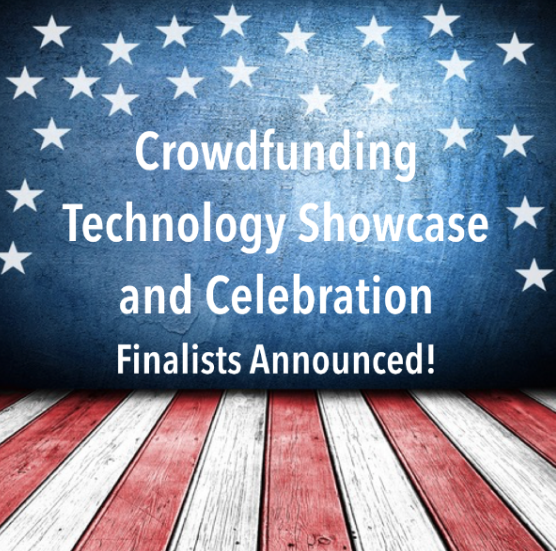 10 Great Crowdfunding Thought Leaders to Follow on Twitter
The long highly anticipated official launch date of Title III of the JOBS Act is finally here. Yep, May 16th is when the new "Regulation Crowdfunding" takes effect.
Basically what this means is the roughly 240 million non-accredited investors in the US can now make equity investments, subject to certain limitations based on income levels, in startups. Unlike the donation and reward based Crowdfunding opportunities now available, equity Crowdfunding allows investors to buy shares in companies before they become public.
That's great for the investor, but if you're an entrepreneur on the other side of the equation with an idea or concept or better yet you have an existing company that could use a cash infusion to take you to the next level, what do you need to do to take advantage of this opportunity?
Before we move on let me introduce myself. I'm a 30-year Financial Services veteran where I spent all-of-my career raising billions of dollars for one venture or another. Over the past eight years I'm doing what your thinking about doing; building a small business. To expand our technology business, MDC DOT, we've successfully raised a few million dollars and are steadily building our business.
We've sponsored, delivered presentations and sat on panels at each of the past four Global Crowdfunding Convention's and will be in Washington, DC on May 16th when members of Congress, FINRA, SEC, Obama Administration and more review the top 30 technology solutions for Crowdfunding. So, I'm in the trenches with you.
That said, early on the quote that really struck me came from Ruth E. Hedges, Crowdfunding Pioneer. Ruth said: "You cannot build it and they will come. You need to build a targeted and interested crowd long before you launch your campaign."
What she meant was most Crowdfunding efforts are doomed to failure from the start because the crowd funder hasn't done the heavy lifting. There's a tendency to spend one's time perfecting one's story, building credibility and interacting with one's supporters. Important yes but not the heavy lifting I mean.
Your initiative is doomed to failure if you make one or all of these mistakes:
No Crowdfunding Education: It is important to get educated about the Crowdfunding process. Learn the basics of running a Crowdfunding campaign. Learn how important preparation is before a campaign starts. Learn how to use social media effectively. Don't try to figure this all out after you launch a campaign.
Are you fully conversant with Title III of the JOBS Act? If not commit to reading the 9 pages that describe it. How about the SEC proposed rules. Have you setup Google Alerts for articles by people in the know or the most current strategies being employed?
Have you joined and participated in Crowdfunding Groups on LinkedIn? There are 677 listed on LinkedIn. Have you engaged others or taught others about Crowdfunding? There are 47,974 people listing "Crowdfunding" in their LinkedIn Profile. What do they have in common with you? They want to talk to you about Crowdfunding.
25% of crowdfunding projects don't get approved – know the rules!
No Strategy, No Plan = No Funding. It should come as no surprise that running a successful Crowdfunding campaign is literally a full-time job. It's not uncommon for successful crowd funders to spend at least six months in advance of their campaign building their personal and professional networks. But, they don't do it without a plan and strategy in place.
Remember funders of crowdfunding campaigns are drawn to "quality" projects. So ask yourself is your campaign clearly articulated and laid out in a format that potential funders can understand quickly and make a decision based on your compelling story?
Do you have a video? Does the video create excitement and convey a sense of urgency? Crowdfunding projects that have videos are more likely to receive funding then those that don't.
What is your social media strategy? What tool(s) do you have in place to execute on the strategy? Are you sending consistent, relevant campaign messages to potential supporters and investors? Include videos and photos in your social media messaging.
What about your team? Are they knowledgeable and accomplished in the area of your product or service? Do they understand the project thoroughly and are they able to articulate the plan in front of an investor or group of investors?
You would do yourself a favor by finding a technology solution tool that allows you to automate, streamline and measure your marketing tasks. CrowdfundingCRM is one to consider.
Poor Product Idea or Concept. If you have a poor product idea or concept to begin with your not going to get funding, its' that simple. Spend time finding out why some products within your niche sell and others don't. Seek feedback from "outsiders", which automatically precludes friends and family.
So, where does one go to find the Crowdfunding Thought Leaders that will challenge, inspire and impact your thinking on a regular basis? LinkedIn, Facebook and Twitter are great places to start.
To get you started I've selected 10 Crowdfunding Thought Leaders that you should be following on a regular basis. Following these 10 will provide you the insights you'll need to make your campaign successful and it will open the door to other Crowdfunding Thought Leaders that can help.
I've had the pleasure of meeting many of these people in person and in the case of Ruth E Hedges participating as a panelist and exhibitor at the first four of her Crowdfunding Conference named the Global Crowdfunding Convention.
Ruth E. Hedges: @startupsmap
Ruth E. Hedges is one the world's foremost authorities on crowdfunding and is one of the original pioneers of the legislation that was ultimately signed into law as the JOBS Act on April 5, 2012. She was honored with an invitation to the White House for its Crowdfunding Champions of Change event. Ruth created and operates the worlds first Global Crowdfunding Convention ( GCC ) http://thegccworld.com now in entering its 5th year. It is hosted every year in Las Vegas NV.
Ms Hedges was also a Founding Board member of the CrowdFund Intermediary Regulatory Advocates (CFIRA) and CFPA. In 2012 Ms Hedges also launched Http://globalcrowdfundingday.com to help spread the word across the globe.
Following her will keep you up=to-date on the latest in rule changes and fund raising strategy.
@CrowdfundingCRM
Ruth E. Hedges is the founder of http://CrowdfundingCRM.com the industry's first Marketing Automation CRM and Social media platform built for Crowdfunding and Crowd Financing.
The company aims to fill the void between basic email software and complex and expensive marketing software. Along with an easy to use Crowdfunding Task & Action Plan™, which is a virtual placeholder, guide and calendar for you to create a step-by-step crowdfunding plan with timelines for launching and running a successful and compliant campaign.
Danae Ringlemann: @gogoDanae
As the largest global site for fundraisers, Indiegogo helps individuals; groups and non-profits raise money online to make their ideas a reality through Crowdfunding. Indiegogo is passionate about empowering artists, activists and entrepreneurs with the tools and know-how to raise money with their social graph
Back in 2008, Danae, along with Slava Rubin and Eric Schell co-founded Indiegogo. According to their website since inception Indiegogo has raised $800MM+ across all projects, from dance to design. They boast of a community of backers exceeding 9MM who have supported 600k projects. Their campaigns have started in 223 countries and territories.
Following Danae will allow you to explore the multiple ways to bring your equity Crowdfunding project to market. As they learn more about Equity Crowdfunding you will too as you can join the equity Crowdfunding conversation on their website.
Website: www.indiegogo.com
Sherwood Niess: @woodien (Crowdfund Investing)
Sherwood Neiss, Jason Best and Zak Cassady-Dorion the founders of Crowdfund Capital Advisors (CCA), led the crowdfund investing movement in the United States, lobbied for its passage, and wrote the framework signed into law by the President in 2012. They have visited and worked with the governments and stakeholders in Mexico, Colombia, Turkey, Canada, the United Arab Emirates and Italy on their Crowdfund Investing programs. CCA has recently been awarded a project by the World Bank, "Crowdfunding: Unlocking early-state financing for developing country entrepreneurs." Crowdfund Capital Advisors (CCA) is recognized as a global thought leader in the area of Crowdfund Investing and early-stage venture finance.
They have authored the book, Crowdfund Investing for Dummies (Wiley), and they have created original research in conjunction with the University of California Berkeley, and the Thunderbird School of Global Management looking at the size of the crowdfund investing market over the next five years. Their white paper, "How Crowdfund Investing Helps Solve Three Pressing Socioeconomic Challenges" explores how Crowdfund Investing increases GDP, creates jobs, and contributes to national political stability in both the developed and developing worlds. They advise local chambers of commerce, national governments, NGOs, economic development organizations, family offices, private equity groups and VCs on the benefit and challenges of Crowdfund Investing.
In January 2013 they were awarded Key Partnership status with the US State Department's, Global Entrepreneurship Program, and joined the State Department's Official Delegation to the Global Entrepreneurship Summit in Dubai, UAE. They have presented or have been accepted to present at The White House (Washington DC), TEDx (San Miguel de Allende, Mexico), South by Southwest (Austin, Texas), Globe Forum (Stockholm, Sweden), Global Entrepreneurship Summit (Dubai, UAE), Global Innovation Summit (San Jose, CA), and the World Economic Forum (New York, NY). They are both Inc 500 entrepreneurs and understand how to incubate ideas, mentor them and match funding to winning ones. Their upcoming book, "Web 3.0 – How Crowdfund Investing will Transforms Global Communities Locally" is currently in development.
5. Kendall Almerico:  @KendallAlmerico
Kendall Almerico was named the 17th most influential person in the crowdfunding industry by VentureBeat and was the highest ranked practicing attorney on the list.
Kendall is a crowdfunding attorney with 25 years of legal experience who is considered one of the top crowdfunding experts and JOBS Act experts in the United States. Kendall and his crowdfunding websites have appeared in USA Today, Forbes, Bloomberg, Washington Post, Washington Times, Huffington Post, the New York Daily News, Business Insider, Fox Business Network and hundreds of broadcast media interviews including CNN, CBS, ABC, NBC, FOX and The Sean Hannity Show.
Kendall writes a regular column on crowdfunding for Entrepreneur.com and for Crowdfund Insider. Kendall is the CEO of FundHub.Biz, a crowdfunding compliance site that helps make equity crowdfunding and other private equity offerings affordable and is the founder of Crowd It Forward, a charity crowdfunding site that performs "Random Acts of Crowdfunding."
6. Richard Swart:  @richardswart
Richard is recognized as one of the top thought leaders in crowdfunding and alternative finance, with particular interest in its impact on social innovation and global challenges. He has been the subject of stories or interviews in leading business publications including Forbes, Inc, Entrepreneur, VentureBeat, Wall Street Journal, New York Times, BBC, PBS, MSNBC, NPR, Financial Times, Washington Post and dozens of others. Coauthor of the book Crowdfunding: the Corporate Era, discussing how corporations leverage crowdfunding as an essential tool for driving innovative ways to strengthen their brand experience, deepen their impact in the community and improve sales.
His current projects include:
National, Regional and International Studies of Alternative Finance Markets
Crowdfunding, Crowdsourcing and Open Innovation
Developing a Development Finance Model for Alternative Finance
Studying how NGOs and Organizations can empower projects with crowdfunding
University Crowdfunding Consulting
Advising professional investors, funds, and other consulting firms on market developments and investment strategy
Swart has a strong interest in the international expansion of crowdfunding. As such, he was the lead author of a major research paper for the World Bank on the potential impact of crowdfunding around the globe. Board member or strategic advisor to several firms, mostly in crowdfunding, fintech, and social entrepreneurship.
7. Sara Hanks:  @SaraCrowdCheck
Sara Hanks, co-founder and CEO of CrowdCheck, is an attorney with over 30 years of experience in the corporate and securities field. Sara brings a wealth of legal expertise in securities law and start-ups to the emerging marketplace for crowdfunding and online capital formation. CrowdCheck provides due diligence, disclosure and compliance services for online capital formation, helping investors get the information they need to avoid fraud and make informed investment decisions, and helping entrepreneurs and intermediaries avoid liability.
8. Douglas Ellenoff:  @douglasellenoff
Douglas S. Ellenoff is a corporate and securities attorney with a specialty in business transactions and corporate financings. Mr. Ellenoff has represented public companies in connection with their initial public offerings, secondary public offerings, regulatory compliance as well as general corporate governance matters. During his career, he has represented numerous broker-dealers, venture capital investor groups and many corporations involved in the capital formation process.
Like the other innovative securities programs mentioned above, his Firm has taken a leadership role in the emerging crowdfunding industry, which was signed into law by President Obama on April 5, 2012.
In addition to regular meetings and interaction on behalf of the leading trade association which his Firm represents, (CFIRA, the Crowdfunding Intermediary Regulatory Advocates) with the SEC and FINRA in discussing the proposed rules which the SEC and FINRA must approve before crowdfunding becomes lawful in the US, his Firm has sponsored conferences, webinars and has been invited to speak at numerous events on the topic (see below). His Firm is already actively engaged with clients (funding portals, broker-dealers, technology solution providers, software developers, investors and entrepreneurs).
9. Devin D. Thorpe:  @devindthorpe
Devin Thorpe was a finance guy until he realized life wasn't all about the money. As a new-media journalist and founder of the Your Mark on the World Center, Devin has established himself as a champion of social good. As a Forbes contributor, with 350 bylines and over one million unique visitors, he has become a recognized name in the social impact arena. His YouTube show, featuring over 600 celebrities, CEOs, billionaires, entrepreneurs and others who are out to change the world, has been viewed over 200,000 times, giving him a recognizable face as well.
Devin is a recognized thought leader in crowdfunding, listed among the most influential leaders in this Venture Beat article, he also covers crowdfunding for Forbes and GoodCrowd.info.
10. Jason Best:  @CrowdCapAdvisor
Jason is currently a Principal of Crowdfund Capital Advisors (CCA). CCA works with The World Bank, professional investors, governments, development organizations, professional services firms and entrepreneurs globally to create policy and business strategies to fully leverage the power of crowdfund investing. CCA is a Key Partner of the U.S. State Department's Global Entrepreneurship Program that works to further diplomacy and stability through building effective entrepreneurial and early-stage funding ecosystems.
He was one of three people responsible for creating the CrowdFund Investment Framework used by the President in the Jobs Act, that helped change the laws making crowdfund investing legal in the US.
He is an Entrepreneur-in-Residence at UC Berkeley's Center for Entrepreneurship and Technology and co-founded the UC Berkeley Program for Innovation in Entrepreneurial and Social Finance to study crowdfunding globally.
Jason co-founded the two leading global crowdfunding associations: the Crowdfunding Professional Association (CfPA) and the CrowdFunding Intermediary Regulatory Advocates (CFIRA).
Did I leave anyone out that you think needs recognition? If so, please share them with your fellow crowdfunders by identifying them in the comment section below.
Your crowdfunding success will depend on your preparation, how well you execute your plan and your ability to handle the ebbs and flows emotionally that a crowdfunding campaign will demand of you.
To help you get your crowdfunding journey started on the right foot Ruth E. Hedges has graciously made her "To Do List for Anyone Looking to Start A Crowdfunding Campaign" eBook available for download here: Download Here