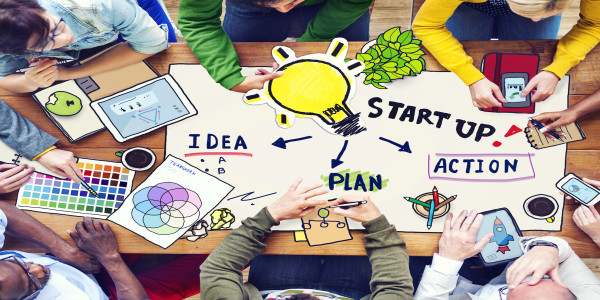 In today's virtual marketplace, you must implement new ways to stay competitive. Keep in mind you not only compete for product sales – you compete for your downline's time, energy, focus and commitment.
Consider your Team. Are they as productive as they could be? Do they have the initiative or skills to produce spectacular sales? If not, then it's time for a team tune-up.
If you provide methods of doing business that combine marketing automation with personal interaction, you increase your sales force's efforts and activities so that your entire team can earn a full-time income and use their time efficiently. That's the reality we should all be helping to make in order to raise the next generation of successful direct sellers.
By implementing some team building actions and improvements, you can help your team come together as a stronger unit to work toward a common objective with shared trust, expectations, respect for the contributions of every person, and pride in their own achievements.
1. Encourage your team to bring in the right people:
Bringing the right team members into a downline can be the single most important factor to everyone's success. The right mix of people – people with experience or a particular skill set or knowledge in sales and marketing – will help ramp up your team and your downline's growth and success.
2. Maintain good relationships with inactive IBOs:
Even when they discontinue doing the business, inactive IBOs can continue to be loyal customers who use the product(s). They are an important part of your overall business base.
3. Set ground rules:
This is a business and, as such, your team should be accountable like every other business.
Make the rules as a team, and make sure everybody agrees with them. Taking part in discussions about best practices and actions that team members need to follow will help to hold and focus their energy and keep everyone accountable.
They should be on time for calls and have task due dates.
4. Define clear goals and expectations:
If they want to make real money, your people need to have set expectations of how to work effectively and defined goals to measure their performances and success.
To boost performance across an entire team, a team leader needs to make sure that they set realistic goals and expectations – with consideration to the amount of time and effort that it really takes to become a super star in direct sales and to make 5-6 figures a year. Anything more is setting people up for failure.
5. Communicate clearly and honestly what your business is and what it is not:
Control the message across all marketing channels. If you can't post information of value, then you shouldn't post anything at all. Remember that everything is online forever and your reputation is at stake. 
Make sure people know what they can and cannot say about the products, the sales and recruiting process, and revenue expectations. A common challenge for most team-selling organizations is that – although sales reps are not writers, social media marketers, email marketers, or marketing automation experts – it is the sales teams who establish and nurture the relationships that are vital to growing your business.
So encourage communication across your downline to prevent confusion about the business. Brainstorm on team calls and encourage everyone to discuss what is working and what is not. This will allow you to improve marketing material before it gets created by leaders and shared. Communicate clearly – particularly about your expectations – and listen to the responses. This approach will help to build true residual income for everyone, increase retention of both customers and IBOs, and create stronger teams and leaders.
6. Introduce the culture of continuous learning:
People who are open to learning breed success. They help to increase sales and the growth of a downline at a much greater, more sustainable pace.
Create an environment where continuous learning is encouraged and supported. Offer training programs, technology, webinars, workshops, and brainstorming sessions that allow everyone on your team to continually improve their skills.
7. Update your training for a digital world:
We are all connected, all the time, via computer and mobile devices. So don't wait any longer to connect to this new world of consumers.
Give your team an easy way to enter the digital world with MDC DOT marketing automation. This application allows you to push one-off email blasts, blog posts, releases, and announcements through social media and email nurturing campaigns. All of this content can be duplicated and personalized to the individual IBO. You can see the results with the built-in CRM tool that tracks and sends alerts about your lead activities in real-time.
8. Show you care:
Successful leaders work in the spirit of true partnership with their IBOs.
Give recognition to each and every team member. Give them a chance to feel appreciated. When a person feels that they are appreciated, they will give back more than you can imagine. Care can be given in the form of public appreciation on social media, special gifts for great performance, or even simple happy birthday wishes.
9. Appreciate Their Achievements:
Most importantly, celebrate achievements and recognize the team for each of their efforts and contributions. Reward your team with a special celebration, and bring their success to the attention of your entire company when you can. Highlight their successes in organization publications and strengthen the team unit by presenting them as a model for teamwork and joint effort.