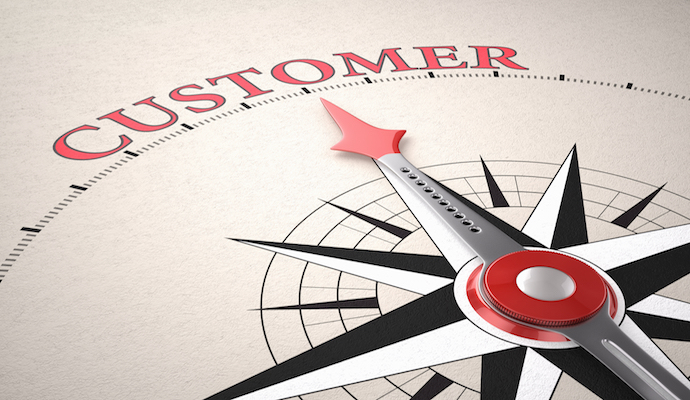 Sad…but, true.
The level of customer service — not to mention the even higher standard of the customer experience — is genuinely, consistently pretty awful. A recent post by Michael Callahan makes a couple of important points about it.
Quoting a commentary from Jay Goltz in the New York Times, managers believe they can save X% by cutting back staff and reducing service. Guess what happens? Customers go someplace else…
This isn't a problem reserved exclusively for bricks and mortar businesses.  Even if your only contact with your customers in your direct selling business is online, if they receive inferior service — they'll find another alternative.
But, here's the rub: often an organization's leaders then blame a decline in sales on the economy or the competition. They never say, "We screwed up. We should have been investing in serving you more — instead of trying cut overhead by caring less about your repeat business."
Another element, however, is simply put: lazy team members who don't care.
One of they ways that Steve Jobs kept the best employees at Apple is that he wouldn't tolerate those who weren't "all in."
·   If you spend all of your time in sales with those who aren't committed, you will eventually lose those who are.
Your best team members don't want to carry the load for the slackers – or watch you spend all your time focusing on those who aren't producing. Sooner or later, this discontent will either show up in their performance…or their absence.
Don't believe it? Then consider Callahan's question: "When's the last time a business really put effort into making you happy?"  Are you focusing on the members of your team who are working to keep customers happy and helping them grow their business?
The proof is in the results…or, the conspicuous lack thereof.