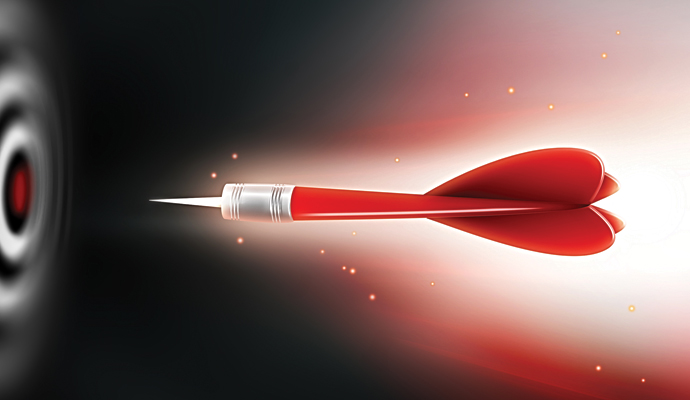 Why Providing a Digital Marketing Strategy to Your IBO is the Future of the Direct-Selling Industry
Let's face it – direct selling is not about location, location, location – that's real estate.
Direct selling is about duplication, duplication, duplication. If the majority of your IBOs can't duplicate their success, they will never grow their business. They can recruit to their hearts' content, but if you can't provide your Independent Business Owners (IBOs) with a digital marketing strategy, they will fail to succeed in this digital age.
If you don't believe me, maybe this summary of findings from Jon M. Taylor, Ph.D might change your mind. In his e-book "The Case (For And) Against Multi-Level Marketing," Jon conducted a comprehensive research and analysis of over 400 MLM companies and presented these findings:
50% of your IBOs will dropout during the first year
90% of your IBOs will dropout during the first five years
95% of your IBOs will dropout during the first ten years
What the statistics don't tell us is that the 5% who are successful achieve the highest pay tier in their companies and average around $50,000 per month.
This is the group that makes millions, even in a tough economy, and has a firm understanding of what it takes to succeed and how to present your products and business opportunity.
The question you should be asking yourself is: "How do I duplicate this group with every new IBO that comes into my business?"
Answer – Duplicate the winning sales strategies of your top leaders via a digital marketing program
If you haven't thought about providing sales-enablement technology to your IBOs, think again. The current belly-to-belly sales approaches and ways your IBOs touch their customers are not only becoming less and less effective but may, one day, be rendered obsolete.
Leverage Digital Marketing – Before Your Competition Does
In a 2014 DemandGen report, it was stated that "…65% of buyers (and an overwhelming 82% of senior executives), indicated that the winning vendor's content had a significant impact on their purchase decision, and more than 80% of buyers reviewed at least 5 pieces of content before they made a purchase." Your IBOs will have a harder time growing their business if they're not nurturing and touching their prospects via email, mobile, and social media networks.
In this new digital world, do your IBOs fall into the camp that doesn't use or understand how to leverage social media and other digital marketing automation tools? Is your organization part of the group that hasn't incorporated sales-enablement technology into your IBO's sales and recruiting process?
You're not alone. This is probably one of the main reasons for the significantly high failure rates among IBOs.
But that can change if organizations provide their IBOs effective marketing automation campaigns, lead-generation funnels, and prebuilt social media marketing campaigns to drive growth.
Imagine the outcome (and revenue impact) if all of your IBOs had a simple and easy way to use digital marketing effectively. And all they had to do was log into a simple dashboard where it took them less then three clicks to set a lead into an approved and compliant drip email campaign provided by the company experts based on how the top 5% sell.
A perfect example of this is how the Ultimate Fitness Team™, or UFT, an independent organization of Team Beachbody® Coaches, leveraged a digital marketing strategy to build their businesses.
Here are the results of their recent campaign:
"In simply a few months, the results were staggering. Where engagement is vital to growing each coach's business, the metrics were phenomenal. Compared to "standard" click rates for the health and fitness sector of 4%, UFT coaches received greater than 8% click rates on their email messages to their prospects. The average time spent reading the emails was greater than 15 seconds for over 60% of their recipients, well above industry standard of 11 to 15 seconds. The coaches were able to move significant numbers of "cold" leads to "hot" over a 40 day period of time with an average of 8 automated email "touches" to move them to that stage."
This resulted in coaches seeing a return on investment of up to almost 400%. What's more, this technology was put into the hands of the "coaches," allowing them to work closely with each of their prospects to nurture, segment and convert new business.
This is a terrific example of why an effective digital marketing strategy that can be replicated for every IBO from the first day they start their business is the future of how the Direct Selling industry will be able to scale bigger, better, and faster and capitalize more effectively on the efforts of their millions of distributors and sales reps.
If you still think that your IBOs are the most influential touch point along the buying journey – you're wrong! In today's connected world, the most disruptive force in the marketplace today is the customer. With unlimited access to information 24/7, they are making more informed decisions and comparing alternatives before they ever interface with your IBO, effectively changing the way an organization sells in the digital age.
Given the rapidly changing environment in this competitive industry, the question is not whether a direct-selling organization should provide a digital marketing program for their IBOs, but whether it can afford not to.