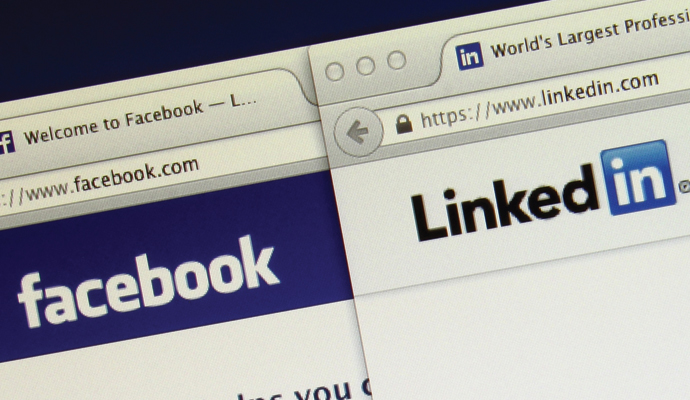 Which Should I Use for my Business, Facebook or LinkedIn?
Social media in 2015 provides direct sellers the opportunity to build trust and maintain relationships with current and potential customers in a variety of ways. Quality engagement is what matters today, and two platforms that allow you to do just that are LinkedIn and Facebook. While both are designed to help you engage with your target audience, they represent different types of connections with various options and features. Both are important for growing your business.
The Value of Utilizing LinkedIn
Linkedin is the largest professional business networking site in the world with 313 million users worldwide and extensive targeting capabilities. People are brought together in a unique way, and the possibility of gaining contact with the most powerful people in the business world is literally at your fingertips.
Like Facebook, LinkedIn has introduced a self-service system with LinkedIn Ads. This has opened up advertising to all LinkedIn users on a cost per click (CPC) or impression basis (CPM). The following are just a few additional ways LinkedIn can benefit your business:
Find Business Partners, Clients and Service Providers
LinkedIn will aid you in developing a strong network of useful contacts, thousands of experts and influencers, service providers and potential customers.
By creating a profile on LinkedIn strategically, and sharing high quality content, it is widely known that you have the capacity to increase your search engine ranking.
Start and Engage in Groups
Groups provides you as the business owner a fantastic opportunity to network, engage and grow. This is an excellent way to drive traffic to your website or business opportunity as well.
Advantages of Building Your Network on Facebook
While LinkedIn is designed for connecting with professionals, Facebook connects you with a very different audience that includes friends, family, coworkers, and people you have known in the past. It is the second most popular website on the internet with more than 800 million users worldwide. If you have a service or product to sell, it serves as the perfect no cost outlet.
Facebook has also established a pay-per click advertising system that allows you to target your prospects to find people who need exactly what you are offering. You can design a business page and interact with your audience, and you can join groups and interact on other business pages to drive traffic to your Facebook page. This will increase your amount of likes, grow your following, and essentially expand your business.
Both LinkedIn and Facebook are essential platforms that your business must engage with in order to reach every potential customer that is out there. Without one or the other, you are missing out on a significant part of your target audience.