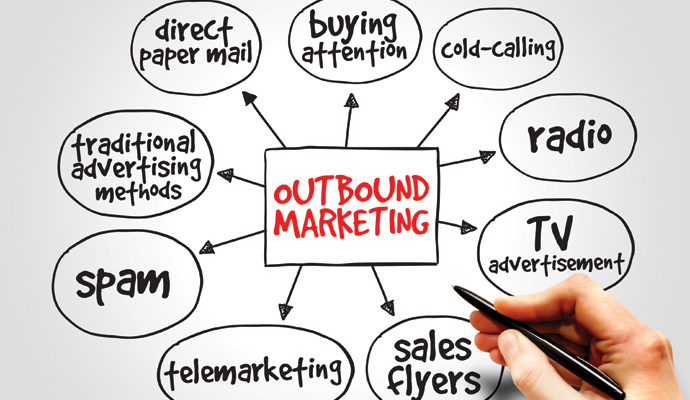 Although inbound marketing is increasing in popularity, it's outbound counterpart still has some important benefits.
For example, outbound marketing is the traditional way of marketing. Practically everyone is familiar with being exposed to advertisements on television, billboards, online, calls, etc. So, outbound marketing has the advantage of being the more established of the two methods.
Outbound marketing also has the advantage of being able to pursue leads, as opposed to having to wait for them to come to you. One television commercial on a major network can expose your brand to hundreds of thousands, or even millions of people. This type of exposure can reap rewards when it comes to customer acquisition.
However, despite these benefits, there are also some concerns with outbound marketing. For example, even though a national television commercial can put your ad into the homes of people across the nation, 86 percent of people don't watch commercials (mashable.com).
So, if your company spends five hundred thousand dollars on a thirty second commercial during American Idol, and 86 percent of the viewer base isn't watching the commercial, that's a big problem. The problem is further compounded by the fact that many of the viewers who do see the ad won't be potential consumers in your niche, since you are appealing to the public at large.
Appealing to consumers who are not members of your target niche can be costly. The reason is because if a person isn't interested in the subject matter of the ad, he or she is very likely to tune out the information. In fact, over 200 million Americans have registered their phone numbers on the FTC's "Do Not Call" list (mashable.com) in an attempt to tune out telemarketers.
Also working against outbound marketing is the fact that the cost per lead is 62 percent less for inbound marketing (mashable.com). This can be highly relevant when launching long term marketing campaigns.
Because of the simplicity, effectiveness, and low cost of inbound marketing, the prevailing winds in the advertising world are shifting in its favor. Twitter feeds, Facebook pages, and blogs can all generate interest in a company or product for significantly less money than traditional ads. Also, funds are not wasted appealing to consumers who are not already members of the market.
With so many advantages, it appears that inbound marketing is set to continue to make waves in the advertising world. The question is whether or not outbound marketing will be able to keep up.