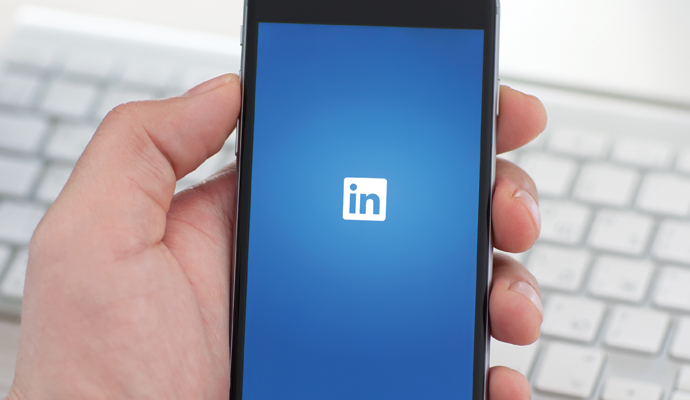 Daily LinkedIn Action Steps
Check your Inbox and Notifications Twice Daily
Why should you care about checking your Inbox?
As of November 16, 2014, LinkedIn reported that 332 million people worldwide (200 countries and territories) were using their service – 107 million of those users were located in the U.S. There are 2 new LinkedIn members per second. Forty percent of these users check LinkedIn daily and spend roughly 17 minutes a month on the site. The percentage of millionaires that use LinkedIn is estimated at 41%.
What other social media platform positions you and your business in front of so many prospects, a prospect base that is consistently growing by the second and has the purchasing power of LinkedIn users? Furthermore, you and your business are profiled – 24/7!
Leveraging LinkedIn is about connecting with people and exploring opportunities with them and their connections. Your LinkedIn "Inbox" is considered by many to be one of the top 5 destinations on LinkedIn, and it is where the opportunity for new connections and ongoing conversations begin for general business insights and new business opportunities.
The "Inbox" is located in the top black menu bar, right-hand side, and is identifiable by the envelope and flag icons:
The "Inbox" is divided into two major sections: "Messages", the envelope icon and "Notifications", the flag icon. After clicking on the "Messages" icon, a window will open to your "Inbox" where you are able to read your messages and review your invitations, sent messages and your archive of messages.
You can preview what's new in your "Inbox" from anywhere in LinkedIn by simply hovering over the "Messages" or "Notifications" icon in the navigation bar. This action causes a dropdown to appear with your most recent "Messages" or "Notifications" appearing first. You can send messages or accept invitations right from this drop down.
Click on a message to open it. If this is one of a series of messages, the messages are displayed in chronological order from newest to oldest. By hovering over the message in the drop down menu, you will see the options to "Reply" to or "Delete" that message without leaving the drop down.
In the "Notifications" section, you will find both notifications for your connections' activities and invitations. For example, if one, or more, of your connections has published a new article to LinkedIn, it will appear here. This section will also identify people that have viewed your profile, among other activities.
Click on the photo or name of someone wanting to connect with you to go to their profile. To accept or ignore the invitation, click on the appropriate action in the dropdown area.
Follow these instructions and you will become more efficient on LinkedIn, saving you valuable time. This entire process should take less than five minutes, unless of course you have a tremendous number of invitations to handle – we should all be so lucky!
Remember, the sooner you connect with other LinkedIn members the sooner you'll be able to access their connections and begin to build your network.