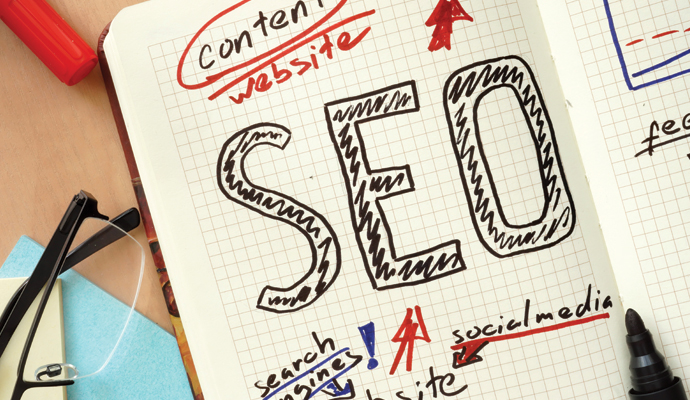 Analytics and Metrics Part Two: Search Engine Optimization (SEO)
Now that you've mastered Website Analytics in Part One of our Internet Marketing Analytics blog, it's time to tackle Part Two – Search Engine Optimization – Enjoy!
Search Engine Optimization (SEO) Metrics
The objective of search engine optimization (SEO) is to drive visitors to your website. The ultimate goal is to create conversions by getting higher search engine placement for keywords in your search query.
Search engine optimization is often about making small modifications to parts of your website. When viewed individually, these changes might seem like incremental improvements, but when combined with otheroptimizations, they could have a noticeable impact on user experience and performance in organic search results.
Here are a few of the most important Search Engine Optimization metrics:
Keyword Performance | Rankings – These show your website's search engine rankings for specific keywords.
These metrics help you determine the competitiveness, performance, and success of your keywords. You should be monitoring your keywords in order to make sure you are using ones that perform well for you. Think, are you reaching your target audience?
Organic Traffic Sources – This is the percentage of people who find your site by clicking on your website in the organic listings of the search engine results page.
If your percentage of traffic from organic sources is lower than 40%, it indicates you need to modify your content strategy. In other words, you should focus on improving your videos, content, graphics, articles, and more to get this number to an acceptable level.
Inbound Links – This is the number of links to your website that come from other websites.
This metric provides you insight into how the link building strategy you've implemented is working and what types of sites generally find your content useful enough to link back to your site. Remember, the higher the domain authority of another website, the more the link is worth to you.
Branded Traffic – This is simply traffic that is coming from keywords that are directly related to your website. For example, if someone is looking for MDC DOT, they may immediately type in "mdcdot.com" in the search box. This is an example of a branded search term. It shows you how well you are establishing your brand.
Organic Conversion Rates – This is similar to landing page conversion rates, except this shows the number of people who found your website through organic search results and then completed a desirable action on your website.